Quality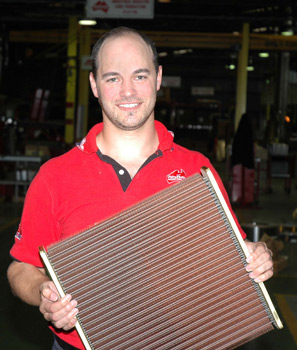 Adrad Pty Ltd is Australia's and New Zealand's largest manufacturer and supplier of complete radiators and components. Adrad was one of the first Australian manufacturers to be certified with accreditation to ISO9001-2015 - an indication of our commitment to quality.
The registration covers the manufacture and sale of automotive and industrial radiators, components and accessories. The company has an authorised distributorship of original equipment (OE) and aftermarket radiator products and air conditioning products (Adair).
This accomplishment has been achieved thanks to our stringent approach to quality assurance which involves thorough attention to detail for both the parts we manufacture and for those that we source from our partner suppliers around the world.
Adrad is dedicated to having satisfied customers, served by happy competent employees, working for a progressive company.
We stand behind all our products with a Nationwide Warranty for your peace of mind. Our friendly customer service staff are available 6 days a week to take care of your product and sales order enquiries and to arrange timely delivery - just a phone call or mouse-click away!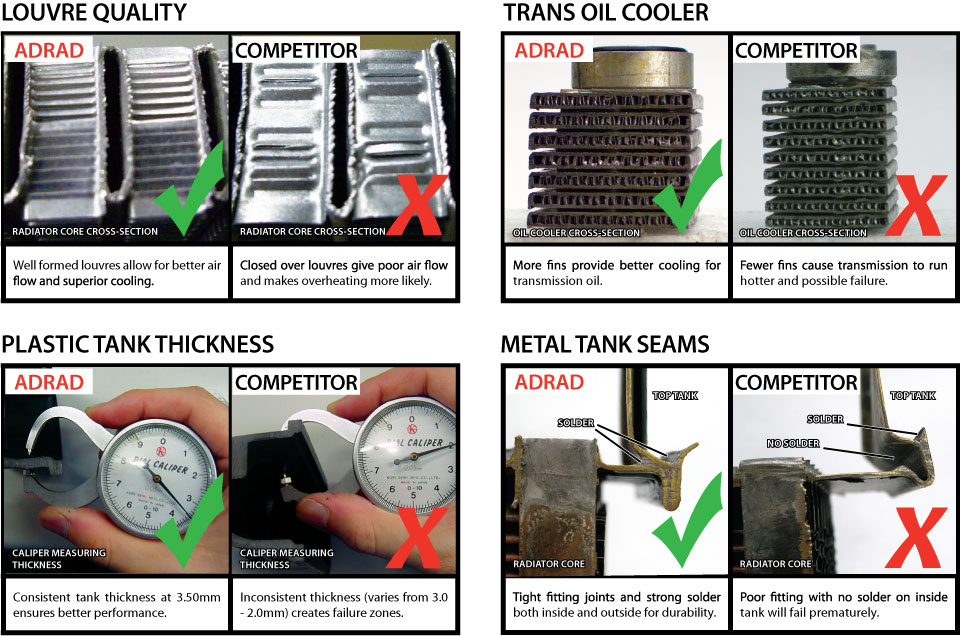 Actual Test Case
When subjected to 20,000 cycles (simulated 3 years driving) of consistent impulse pressure at 2kg/cm2, the competitor radiator failed due to a burst seam on the radiator tube after only 9,840 cycles (simulated 18 months), not even covering the standard warranty.